Jennifer Ward-lealand

(NZ Award Winning Actor, Singer and Director
New Zealand)
Stuart has helped greatly to balance my voice and smooth out the breaks in my vocal range. His method of teaching provides a solid foundation to sing in any style of music safely and I highly recommend it.
---
John Henny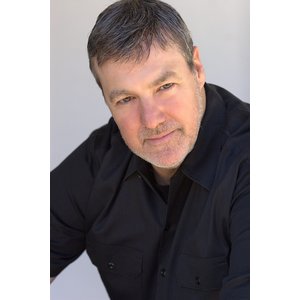 (Los Angeles Voice Coach Britney Spears, Adele's back ups singers)
Stuart is one of the most passionate and dedicated voice teachers I know and I highly recommend him to anyone needing expert voice instruction.
---
Thomas Goss
(NZ School Of Rock / NZ Musician Columnist)
"Stuart Clarke is one of the finest vocal instructors in New Zealand as far as rock and pop vocals are concerned. He is the only instructor qualified in New Zealand to teach the Seth Riggs technique, a highly advanced and natural approach to vocal technique that is used in every form of music, including rock, pop, jazz, opera, and theatre. He is already teaching many number of our School of Rock singers and is very sensitive to the needs of a young player (he is also a great guitar teacher)."
---
Brad Dring, Rapture Ruckus
(NZ Tui Award 2007 "Best Gospel Album")
www.raptureruckus.com
Working with Stuart has given me a far greater understanding of how my voice really works and how to use it more effectively – this has been invaluable for the longevity for my voice during tours! In just one lesson I found I was singing with a lot more freedom and not having to push or yell to hit the high notes. I recommend his training for any artist wanting greater vocal range and a sustainable vocal career.
---
Kristian Lavercombe
(Professional Music Theatre Performer – Riff Raff Rocky Horror Show UK's 40th Anniversary Production / Australian tour )
I've been a professional singer and actor for nearly 15 years.  Years of mistreating my voice in shows combined with a lack of technique had started to take their tole.  My voice is incredibly important to me, so finding a singing teacher that understood the problems was essential.  The Speech Level Singing Method that Stuart Clarke teaches explores the areas of singing technique that I need to address. Every lesson with Stuart proved to produce new results that bring me closer to my goal. I'm confident that these lessons will provide me with a technique that will enable me to handle the demands of my profession with ease.
---
Anna Saxton
(Stuart worked with Anna Saxton from lesson one to being nominated for the 25th annual Los Angeles Music Awards and receiving NZ On Air Funding for her latest Music Video in 2005. In 2017 she started working with Babyface and Randy Jackson from American Idol and still continues to take lessons with Stuart via skype in Los Angeles).
"I've been going to Stuart for 3 years now, before going to Stuart I was having on going vocal problems from straining and incorrect vocal technique, I also had very limited range. Since going to Stuart I no longer have any vocal problems and my range and power has improved DRAMATICALLY. I am now hitting high notes I never thought I could have and singing a lot more freely. I recommend him to anyone who wants to learn to sing or anyone who's having trouble with their voices!"
---
Zoe Stevens
(Award Winning NZ Singer)
"Speech level singing changed my life! No more difficult explanations and technical jargon, just singing. I have tried so many techniques from estil to classical and this is the only one that has proven to be the most effective in reaching those high notes with ease and blending the register to create a seamless range."
---
Hannah Bain
(Professional Musical Theatre Performer, Wellington)
Hannah is studying voice under Stuart Clarke and has performed in numerous productions both in New Plymouth and in Wellington. Her favourite role so far was as Demeter in the Wellington Musical Theatre production of Cats in 2008. She is currently performing in Miss Saigon in Wellington.
---
Evan Steward
(Auckland based Rock Singer, Strange Brew)
"I would like to take this opportunity to thank you for the two half – hour lessons which I feel will be invaluable for my future as a singer.I spent the next two days listening to the recordings and feel I have got a good grasp of the concept. Seth Riggs is the Voice God and you are one of his Angels and I will look forward to further lessons when you are back in Auckland."
Many thanks.
---
Audrey Hemphill
"Georgia's audition was successful for the Sound Of Music. Thanks so much for you help!"
---
Hana & Danni
"THANK YOU Stuart for the wonderful lessons Danni has received to date – she and I definately notice a difference in her singing and have your exceptional teaching to thank for the improvements."
---
Sam Kelly
"In my first lesson with Stuart I learnt more than I had from several teachers over several years. He has an exceptional way of explaining the process of how the voice works, so you know how to connect your range from bottom to top. For once it all made sense! Stuart had me producing notes that I never knew I could hit and my voice was starting to sound whole with no breaks/flips between chest and head voice for the first time. Stuart has opened up many avenues in my singing and I highly recommend his teaching style and personality to people of all ages. He is very engaging and makes you want to strive for more, whilst keeping it fun and interesting. Thanks very much Stuart." Sam Kelly (NZ Songwriter/Performer)
---